Our offer includes full range of formats of standard envelopes. In our database there are over 3000 items of different envelopes, varied as far as the following features are concerned: their format, closing method, paper type, its weight, color, size and location of window as well as the pattern of underprint or overprint.
It is worth emphasizing that as far as ecological issues and the ecological footprint principle are concerned, we use FSC® (Forest Stewardship Council) certified papers – license number C043072.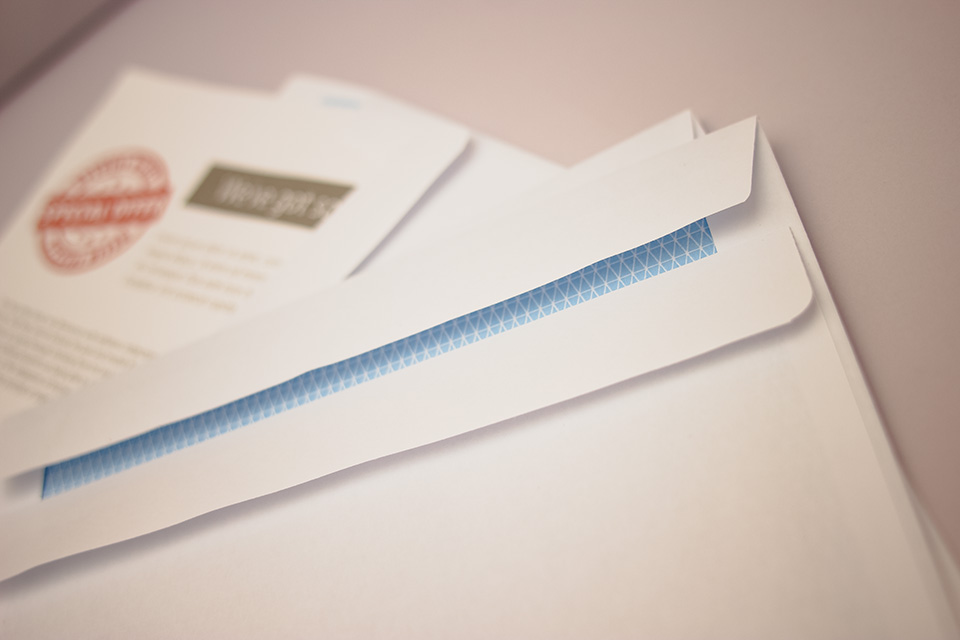 Standard envelope formats
Below you will find basic envelope formats. If you are interested in customized products, do not hesitate to contact us.
Closing
Paper
There exist a great number of paper types, however basic paper types for the manufacturing of envelopes are: offset paper, recycled paper as well as art paper. The second important aspect is paper weight, which in the case of machine made envelopes ranges from 70g/m2 to 140g/m2, depending on their format and purpose. It is important that the choice of the abovementioned parameters may have an important influence on the recipient?s visual impression connected with the received parcel. Thanks to careful selection of the abovementioned parameters, we can achieve various marketing purposes.
Window
Standard window dimensions for the Polish market are 45x90mm, with its location 20mm from the right-hand edge and 15mm from the bottom edge of the obverse of the envelope.
Our current offer includes 200 window formats and upon Customer's request, we can perform any other customized window, together with two windows on the obverse of the envelope.
Underprint
Roller machines used by us are equipped with printing stations enabling the creation of overprints (link) as well as underprints on the envelopes. Apart from its aesthetic or marketing qualities, e.g. printing the logo of the company or its slogan, underprint first of all ensures parcel safety, as its content cannot be read by unauthorized persons. Basic colors used for underprint are blue and grey, but upon Customer's request, any color can be applied.